B e l o v e d M a s c o t

SHE ATE IN A RAT INFESTED LOT
CELEBRATING 15+ YEARS!
BEFORE SHE WAS RESCUED
Battered and bruised, old and scarred, they have fought many battles and given birth amid the trash. Their offspring are trash to some, treasures to us. A Loving Touch transforms them, once again, into trusting and valued companions. With only love to give, they heal their physical and emotional wounds. For these, Loving Touch was created.
From the streets of the South Bronx to Broadway...
See how this senior junkyard dog won our hearts
and became our Beloved Mascot.
Read her story.
Mission Statement
​​
Loving Touch is an all volunteer, non-profit 501 (c) (3) organization. Our mission is to help homeless animals find a better way of life and to help find new homes for pets that owner's can no longer keep. To prevent the birth of unwanted homeless animals by spaying/neutering every animal that we rescue. To provide medical care for each of our rescued animals. To educate the public in all aspects of pet care and responsibility. To provide a loving and safe environment for each of our rescued animals until a suitable home is found.
A Plea for Daisy - a misunderstood dog that is having a
hard time finding a home. Read Daisy's rescue story!
Thanks for bearing with us as we update our New Website!
We are excited to share 18 years of rescue and adoptions with you. Please check back often to see what rescues we have added.
Join us on Facebook!
Follow us on Instagram!
​The more members we have the more chance we
have of helping more needy animals in our community.​
The winner will be drawn on
Sat. Dec 21st, 2019 at 3:00 p.m. at
Doggy Be Good - Boarding/Training/Grooming
14-29 128th Street, College Point, N.Y. 11356
​
You do no need to be present at the drawing to win,
but you are welcome to join us if you like.
​
PLEASE NOTE: IF YOU HAVE RECEIVED OUR
HOLIDAY MAILING THERE WAS A TYPO IN THE
PAYPAL EMAIL ADDRESS
​
Purchase a ticket through PayPal using the email - or - mail your check made payable to Loving Touch to P.O. Box 650404, Flushing, N.Y. 11365
ALL RAFFLE TICKETS MUST BE RECEIVED BY
DEC 21ST TO BE INCLUDED IN THE DRAWING
Make a Donation Online
Your donation, big or small, is very much appreciated.
To make a donation through pay pal click the logo below and use
(email)
Lots of Great Info Here - Please take a look
​
We are proud members of the
NYC Mayor's Alliance & Maddie's Fund
Participants in Broadway Barks &
New Hope Partners at Animal Care & Control of NYC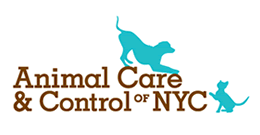 Site last updated 11/15/2019